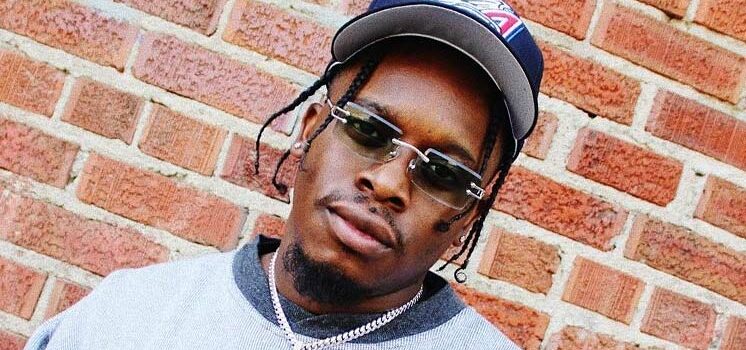 The year 2020 has told the entire world how things can change unexpectedly. So, one can't really predict what the hip-hop scene will look like in 2021. The only good thing is that we can hope for the best this year. 
Many of the rising hip-hop artists created a buzz last year. They are the ones who hold the promise of making it big this year as well. Here are some of the potential hip-hop artists to watch out for:
1. Morray
It was at age 4 that Morray (born Morae Ruffin) sang I Believe I Can Fly in a church. Later, he became a lead singer of the church's choir. When Morray entered his 20s, he worked several jobs and was even jobless at one point. 
However, his wife inspired him to work on some music, writing, and recording. He wrote Quicksand, which became one of the favorite hip-hop songs of 2020 in several lists upon its release. He is now working on his debut album, which would be released in 2021 if all goes well.
2. Vedo
Vedo is a singer, dancer, songwriter, and performer in the R&B/soul and hip-hop genre. With great encouragement from his mother, he began singing at the age of 9. He first caught the public's attention with his appearances on the reality television talent competition, The Voice. 
While he was the participant, the R&B artist Usher became his mentor. The song 4 Walls from his debut album 93 became a viral hit in 2015. His last release was the eponymous album Vedo, which came out in 2019. He also writes songs for major artists, such as Lil Dicky and Chris Brown.
3. Blxst
When Blxst was growing up in Los Angeles, he fell in love with hip-hop. He had an inner anguish coming from his parents' separation and his move to a new neighborhood. To deal with this, he wrote lyrics and produced beats. 
He got a good start with TIU Muzic. In 2020, Blxst released No Love Lost, which was his debut album. A song from this album called Hurt became a big hit and got millions of streams.
4. Stove God Cooks
Formerly known as Aaron Cooks, he has been actively involved with hip-hop since the age of 13. This New York-born artist later came under the wing of Lord Jamar with the label The Conglomerate. He says that among the greatest surprises he had this year was the release of his debut album, Reasonable Drought.
As his backing came from The Conglomerate, he appeared alongside Busta Rhymes in Ghost Musik. Before the release of his debut album, he changed his name to Stove God Cooks. Reasonable Drought is produced by the legendary Long Island rapper, Roc Marciano.
5. Yung Bleu
He started his hip-hop career in the early 2010s at the age of 11. Back in the day, he was inspired by the local hip-hop circles and his brother. Today he is a widely recognized rapper and hip-hop artist from Alabama. 
After he shot to fame with Hello World, his debut mixtape, he was signed by Young Boss Entertainment. He worked on a variety of mixtapes over the next few years and honed his style. His latest album, Bleu Vandross 3, was released in 2020.
5 Hip Hop Artists to Watch Out for in 2021